97% of wildflower meadows have been lost since the 1930's due to construction
and changes in agriculture.
We produce wildflowers for seed and here is an insight into their production.
When starting a new plot, we start ploughing the area.  The land is then cultivated using a power harrow.  Weeds are left to grow, then sprayed off to create what is called a stale seed bed.
The seeds are then drilled using a precision drill.  We grow Black Knapweed, Cornflower, Yorkshire Fog, Sweet Vernal, Red Campion, Poppy, Yarrow, Yellow Trefoil, Tufted Vetch and Ribgrass, plus others on an occasional basis.
Samples of seed are then sent for analysis. The seed is tested for germination, purity and how much other material is there. There are no standard germination requirements for wildflowers, like there are for grass, but they must be fit for purpose.
After 3 to 5 years, we replace each plot because the species may adapt to the conditions.
Once established, plants are allowed to complete their growing cycle.
Harvest is the final stage.  We combine using a regular combine.  The timing is key, because one day it's ready, the next all the seed has dropped.
We lay all the seed out on the yard if the weather is dry or in the shed if not.  It has to be turned regularly.
The seed is then run through our cleaner, which removes chaff and separates the seeds into the different shapes and weights.
At All Things Rural, we mix wildflowers usually with grasses. We have a standard range of mixtures to suit different situations, but most of the time we mix bespoke mixes ranging in weight from as small as 1/2Kg to several tons.
We supply our mixes to Agricultural Merchants and Amenity Contractors through seed companies.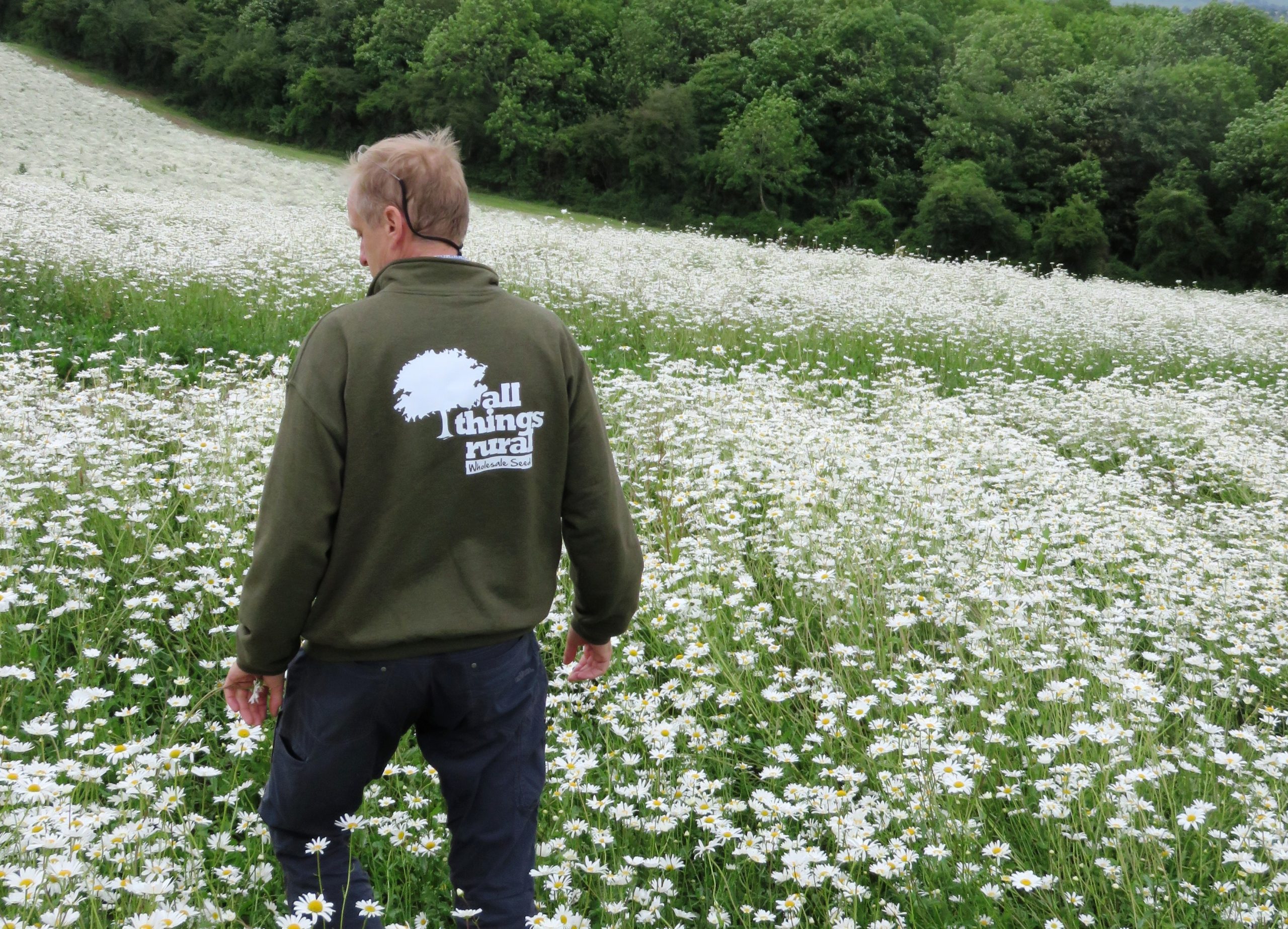 Flowers before harvesting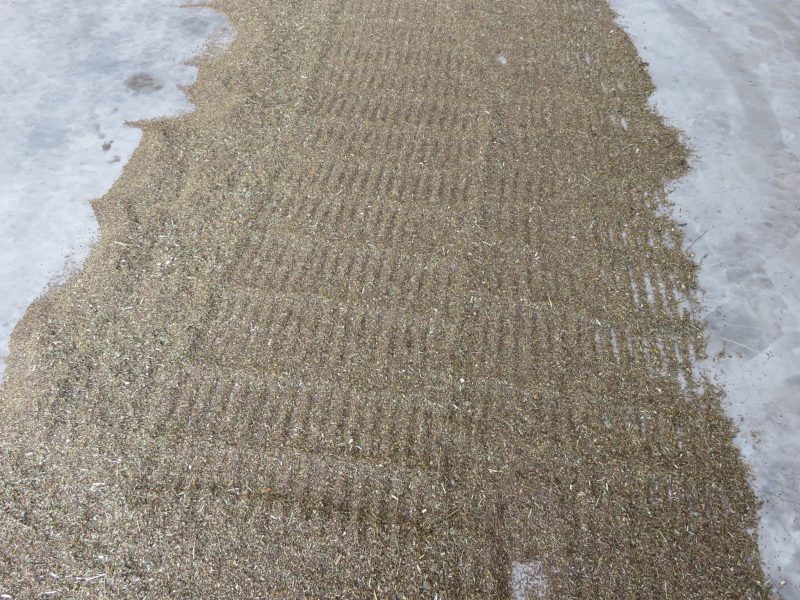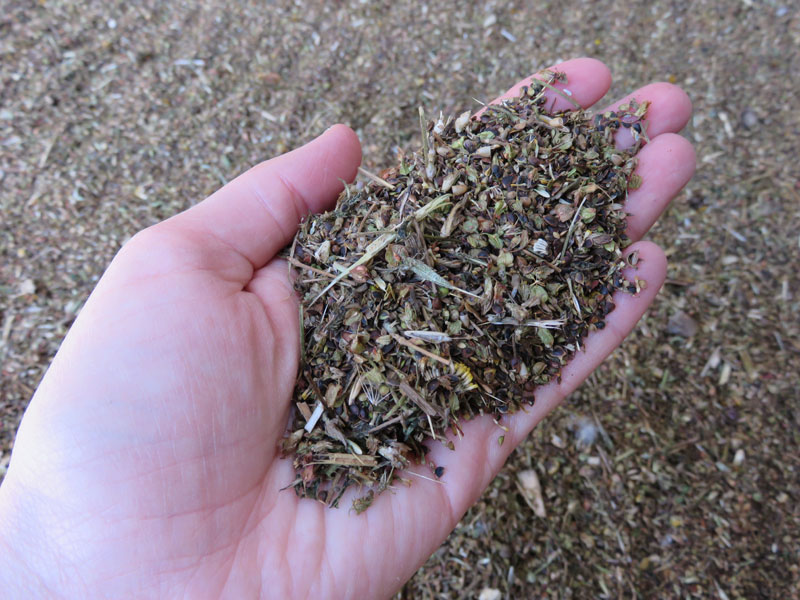 We keep the following species in stock
We also offer wildflowers in mixtures.  Find out more by clicking HERE
ALWAYS HERE TO HELP